Board of Directors
Marc Rubin, MD
Executive Chairman
Dr. Rubin has served as Titan's Executive Chairman of the Board of Directors since 2009, after previously holding the position of CEO. Prior to joining Titan, Dr. Rubin was Head of Global Research and Development for Bayer Schering Pharma, as well as a member of the Executive Committee of Bayer Healthcare and the Board of Management of Bayer Schering Pharma. Before Bayer Pharmaceuticals and Schering AG merged in June 2006, Dr. Rubin was a member of the Board of Executive Directors of Schering AG, as well as Chairman of Schering Berlin Inc. and President of Berlex Pharmaceuticals, a division of Schering AG. Previously, Dr. Rubin held the position of Senior Vice President of Global Clinical Pharmacology & Discovery Medicine at GlaxoSmithKline. At GlaxoSmithKline, Dr. Rubin was responsible for programs in United States, Europe, Asia and Latin America. Prior to joining GlaxoSmithKline, he served on the Senior Staff of the Infectious Diseases Section of the National Cancer Institute, NIH. Dr. Rubin was trained in Internal Medicine at The Johns Hopkins Hospital, and held fellowships in both Oncology and Infectious Diseases at the NIH. Dr. Rubin holds an M.D. from Cornell University Medical College, and has board certification in Internal Medicine, Oncology, and Infectious Diseases. He currently serves on the board of directors of Curis Inc. and Galectin Therapeutics, as well as several private companies and an academic institution.
Kate DeVarney, Ph.D.
President and Chief Operating Officer
Dr. DeVarney joined Titan in January 2007 to lead the clinical development and medical affairs group and currently serves as Titan's Executive Vice President and Chief Development Officer. Before joining Titan, she was a Senior Director with Corcept Therapeutics in Menlo Park, CA. Prior to joining Corcept, Dr. DeVarney was the Senior Medical Director for Neurosciences within World Wide Human Health at Merck. Dr. DeVarney also worked at SmithKline Beecham and GlaxoSmithKline, where she held positions of increasing responsibility, primarily within the Neurosciences research and development and medical affairs organizations. Throughout her academic and industry careers, Dr. DeVarney's research has focused primarily on addiction, neurodegenerative disorders, including Alzheimer's Disease and Parkinson's Disease, mood and anxiety disorders, metabolic disorders and obesity. Her research has been published in peer-reviewed medical journals such as The American Journal of Psychiatry, Drug and Alcohol Dependence, the Journal of the American Medical Association, and Addiction. She has also presented extensively at the American Psychiatric Association, the American College of Neuropsychopharmacology, the American Society of Addiction Medicine, and the International Society of Addiction Medicine. Dr. DeVarney holds a Ph.D. in Clinical Neuropsychology from George Mason University in Fairfax, Virginia.
Joseph A. Akers
Audit Committee
Mr. Akers has served as president of Bayer's hematology/cardiology business, where he oversaw the core of Bayer's specialty pharmaceuticals development, with significant products in hematology and specialty cardiology. Mr. Akers also served as president and CEO of Bayer Business and Corporate Services and held numerous other financial and executive positions during his 37-year career with the company. He has served on the boards of Haemacure Corp., POINT Biomedical Corp. and Schein Pharmaceuticals.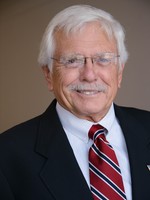 M. David MacFarlane, PhD
Audit Committee; Corporate Governance and Nominating Committee
Dr. MacFarlane has been a Director of Titan Pharmaceuticals since May 2002. Dr. MacFarlane served as Vice President and Responsible Head of Regulatory Affairs of Genentech, Inc. from 1989 until his retirement in August 1999. Prior to joining Genentech, Inc., he served in various positions with Glaxo, Inc., last as Vice President of Regulatory Affairs.
James R. McNab, Jr.
Corporate Governance and Nominating Committee
Mr. McNab, an entrepreneur experienced in building and growing companies, is co-founder and chairman of Curis, a publicly traded oncology company that partnered with Roche to develop and commercialize a first-in-class hedgehog inhibitor for the treatment of advanced basal cell carcinoma. Mr. McNab serves as CEO and chairman of Palmetto Pharmaceuticals, executive chairman of FirstString Research Inc., and chairman of JT Pharmaceuticals. Previously Mr. McNab was founder of Vidus Ocular, a glaucoma device company that was sold to OPKO Health, and co-founder of Sontra Medical, which developed a medical low frequency ultrasound device from Massachusetts Institute of Technology that was sold to Echo Therapeutics.